FreeSRP
Alpha
open source software-defined radio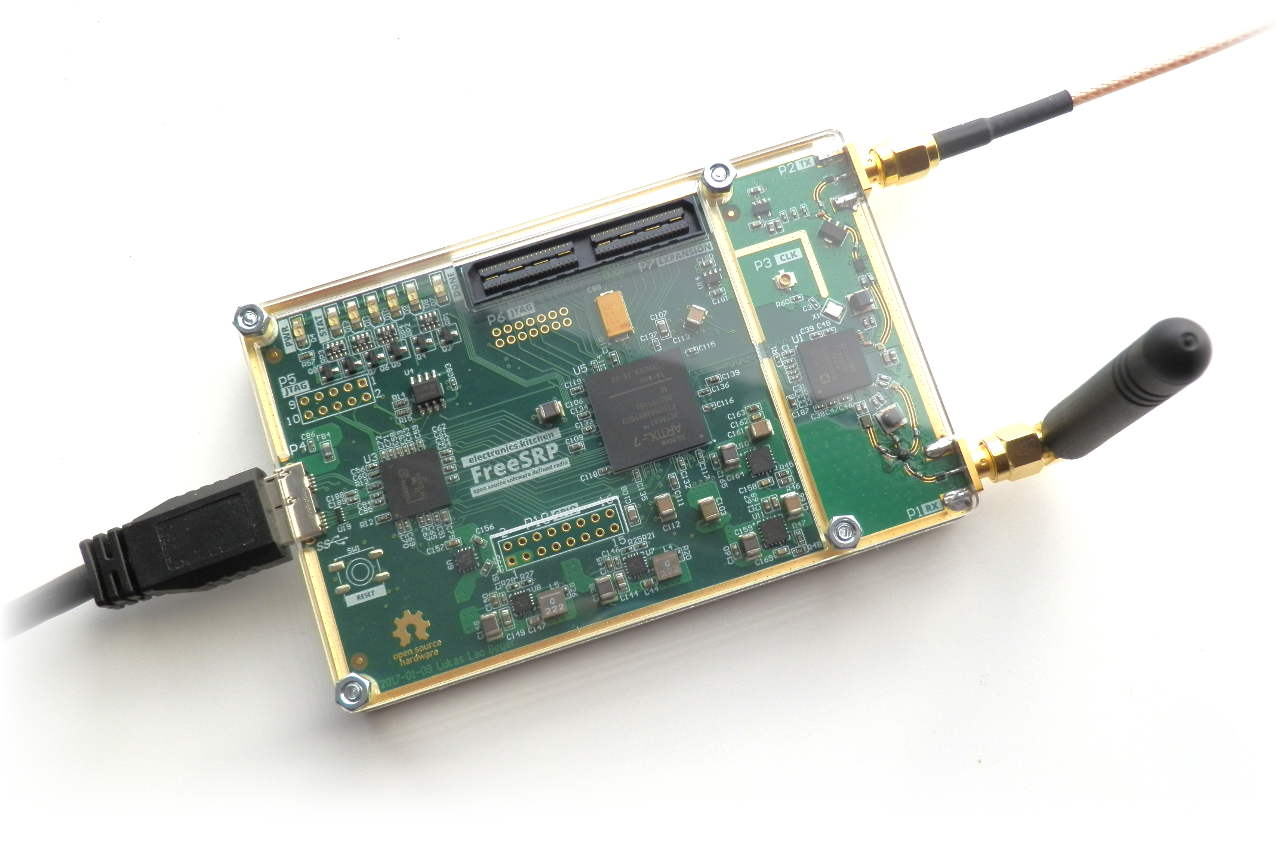 ---
Software defined radio (SDR) allows you to use one single but completely programmable transceiver device for modulating and demodulating many different types of RF signals. A wideband device such as the FreeSRP can thus be programmed and used to interact with lots of different wireless protocols like FM radio, TV, GSM, 802.11 or GNSS.
---
Powerful hardware
70 MHz to 6 GHz center frequency
61.44 megasamples per second
12 bit resolution
Full duplex operation
Artix 7 FPGA and USB 3.0 interface
High speed expansion connector
Free and open source
C and C++ libraries and GNU Radio integration
Firmware and FPGA design
Schematics and layout

Available now in the CircuitMaker repository
KiCad files coming soon!
---
---
Learn more about the project's development
---
FreeSRP in action
2.4 GHz WiFi activity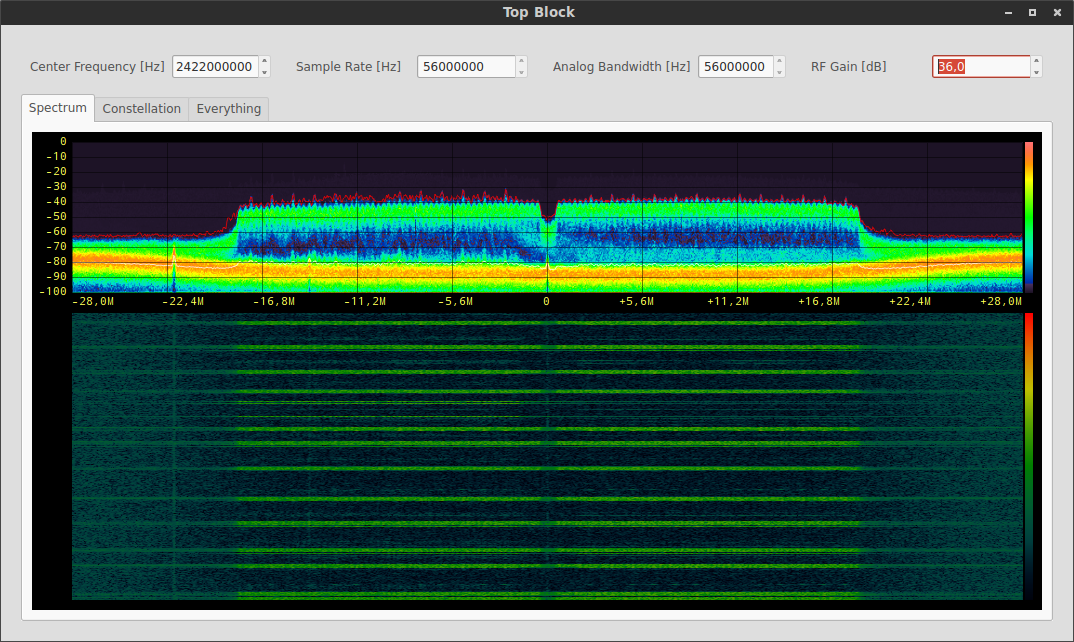 GSM decoding with gr-gsm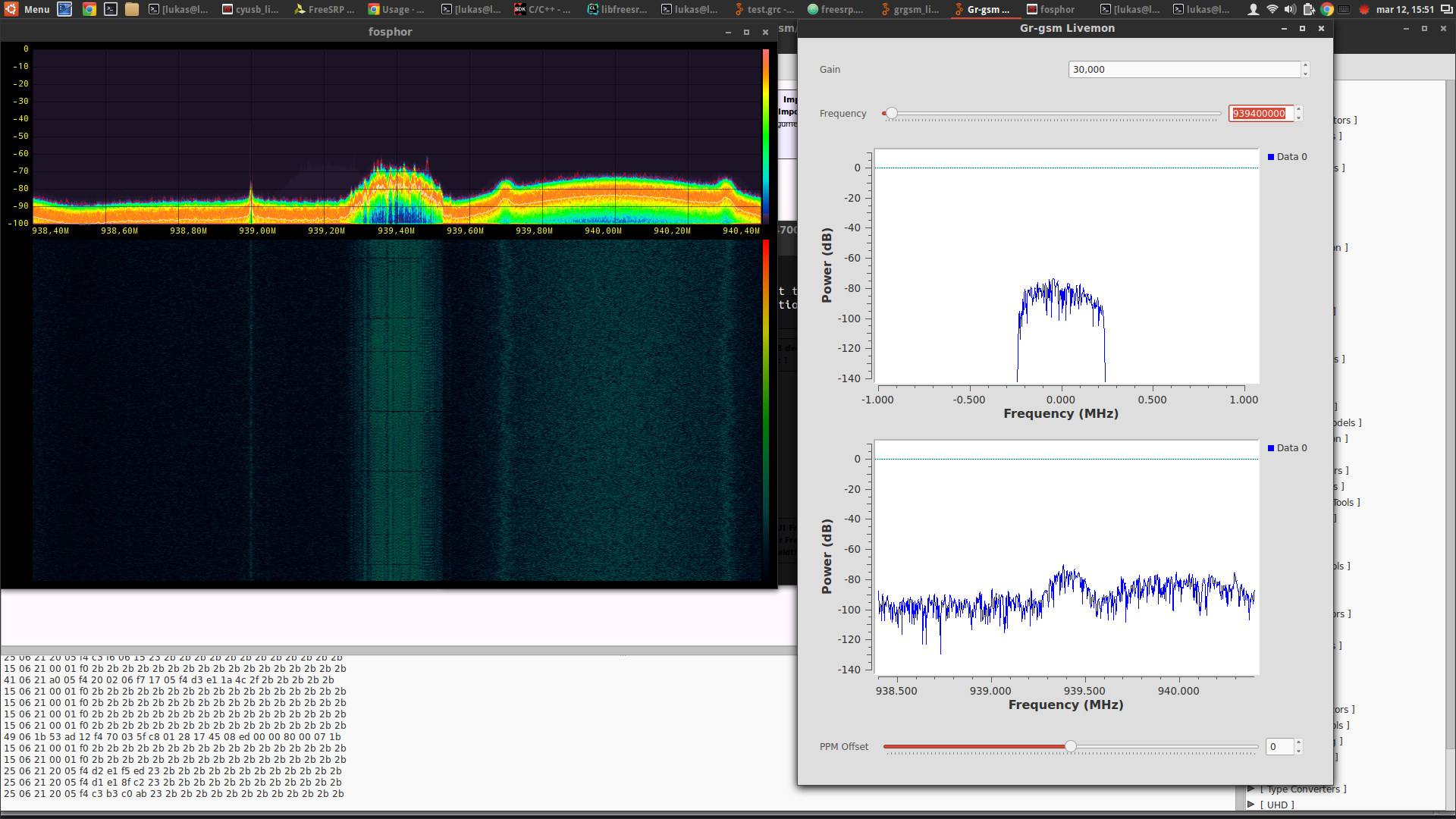 802.15.4 transceiver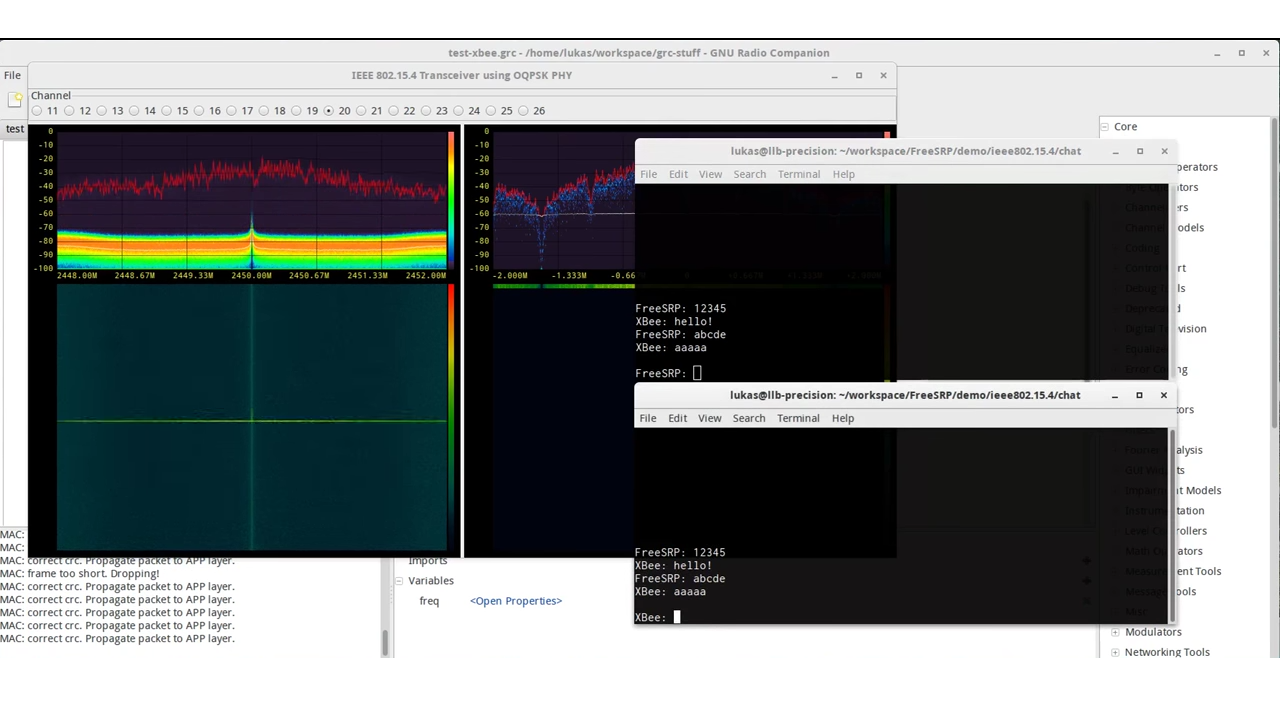 Learn more
Baudline using freesrp-io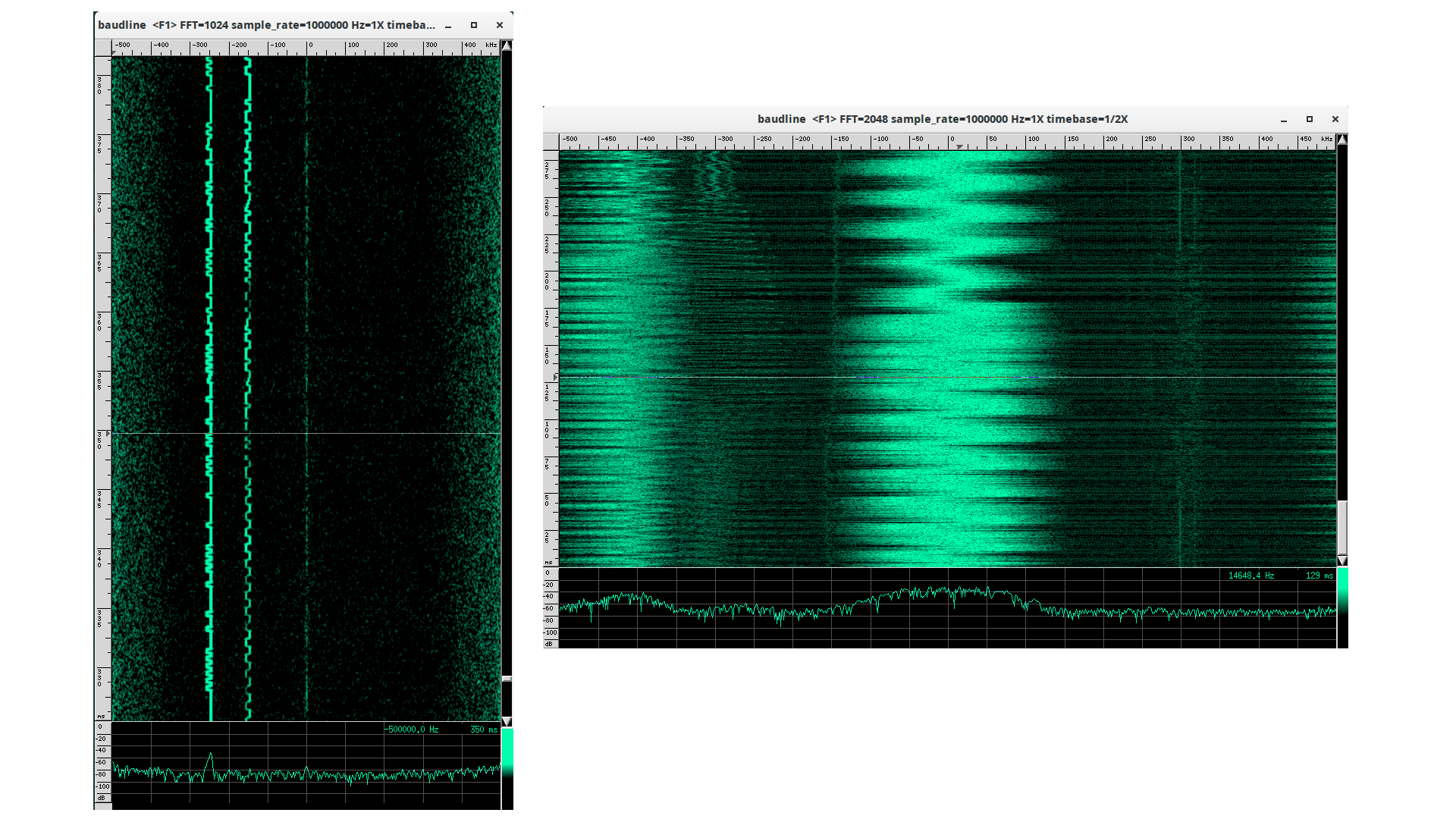 Learn more
FM demodulation in Pothos SDR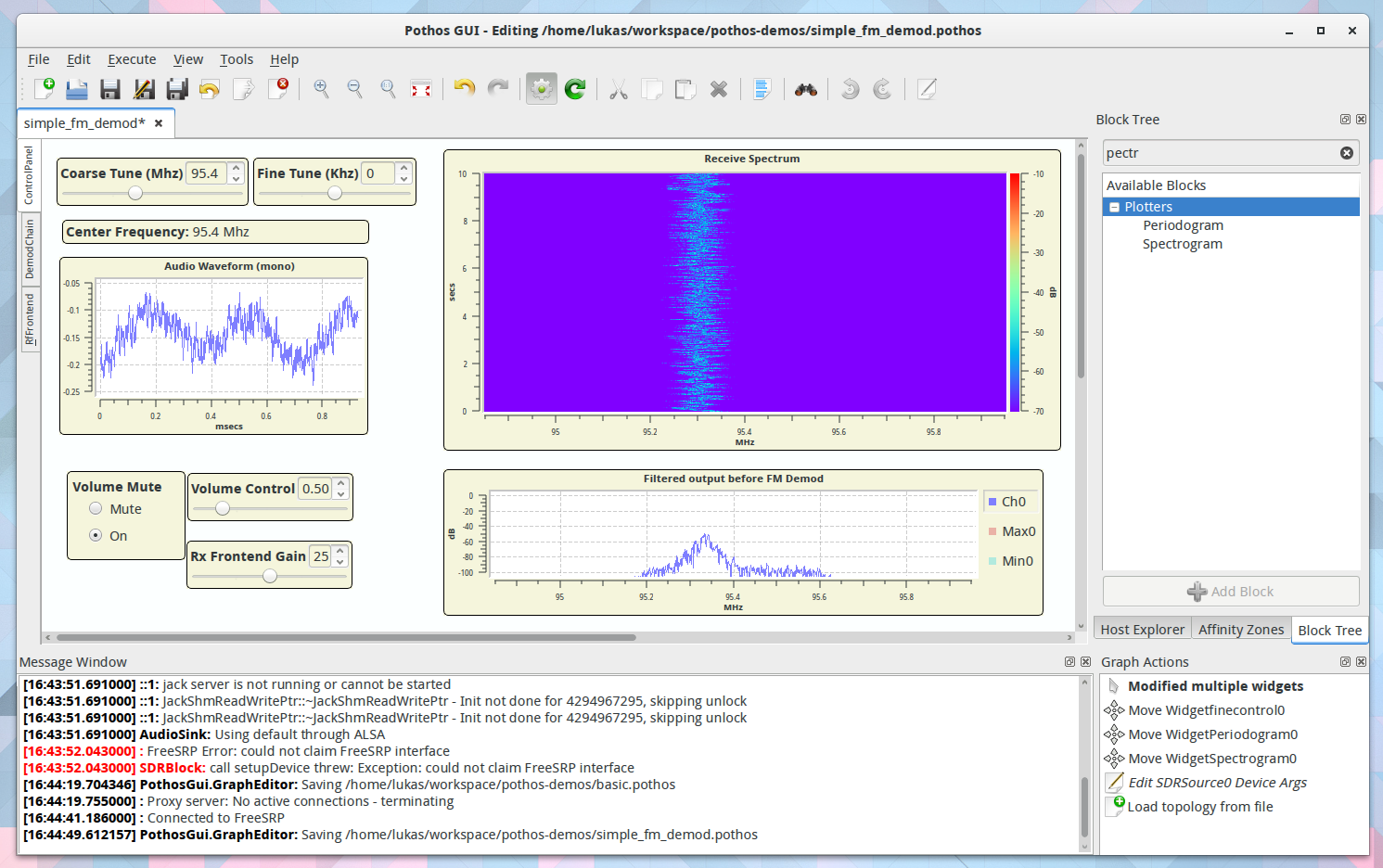 FreeSRP with CubicSDR